AROMATHERAPY 10 ml
Air Natur Home presents a new range of 100% pure essential oils. It consists of eight different oils selected and carefully presented to meet the needs of our customers. They are designed for your well-being and health care.
Lavender, Tea Tree, Incense, Orange, Rosemary, Eucalyptus, Mint and Lemongrass are the varieties chosen for their numerous benefits as well as for their use in the field of wellness and perfumery.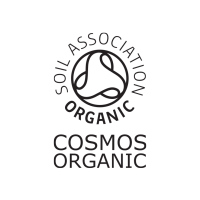 Categories
Presentations
HOW TO USE:

Using a electric diffuser::
Fill your electric diffuser with water.
Add the amount of drops of your essential oil according to the need or intensity you want.
Close your electric diffuser.
Turn it on and adjust the time and interval of duration.
Enjoy the essential oils benefits.
Cutaneous route:
Previously Dissolve the essential oil in a carrier oil (almonds, jojoba, argan...)
Apply it to the area of ​​the body you want.
Before using, always consult a qualified person who knows the correct use of essential oils.

Oral route:
The use of Aromatherapy Essential Oils Blends is
only indicated for oral use under the pre-registration either of a qualified specialist or from an expert in the field.
There are many ways to consume orally essential oils depending on your final purpose.